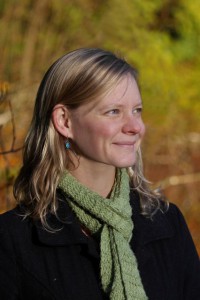 I have always been interested in health and the concept that our bodies have the ability to re-balance and heal if we take care of them. I was introduced to reflexology as a teenager when I took a community reflexology course. After the birth of my first daughter in 2003, I decided to explore my desire to help others benefit from a balanced holistic approach to self-care.
*Received my practitioner certification in 2005 with the Touchpoint Institute of Reflexology.
*Completed an Advanced Clinical Skills course with the Pacific Institute of Reflexology in April 2011.
*Been a member of The Reflexology Association of British Columbia since September 2012.
*Received my Healthy Foot Practitioner certificate through the Restorative Exercise Program in September 2013.
*Completed a refresher course in Anatomy, Physiology and Pathology through The HCP Reflexology Institute on November 24th, 2013.
*Completed an Advanced Reflexology course, "Reflexology and Meridians" with The HCP Reflexology Institute on March 21st, 2015
*Attended the post-graduate presentation of Language of the Feet-The Next Step with Chris Stormer-Fryer on September 19th, 2015
*Certified as a doula through the Wise Woman Way of Birth doula training March/April 2016
*Top Ten Pain Releasers course at The HCP Reflexology Institute on July 9th, 2016
*Reflexology and Lymphatic Drainage, Advanced Reflexology course at The HCP Reflexology Institute on March 2, 2018
I love reflexology because it is such a beneficial, non-invasive therapy that can profoundly affect your whole body. Reflex points are touched on the feet which stimulate the organs and systems in the body allowing any blocked or sluggish 'chi' or energy to move freely and restore balance to the body. When our bodies are in balance they 'run smoothly' allowing us to resist diseases and be healthy. I don't think any one health modality does it all but I do think it is important to find one that works for you. Lucky for us there are so many to choose from!!
Realizing that so many people lead busy lives and are unable to incorporate a beneficial reflexology session into their schedules, I provide a mobile service in North and West Vancouver allowing you to relax in the comfort of your own home. An average session is one hour. When dealing with a specific health issue, most clients find that a course of 3 to 6 sessions is what is needed to help bring the body back to balance and wellness. To book a session, I can be reached by email  jen@balancedroots.ca or by phone 778-231-9282